My full time prototyping phase is over and I have not nearly reached the state I wanted to. But I learned to utilize Unity and how to implement software using it. And I have got a good base to continue the development in my spare time, so you will read, hear and see more of "Project: Evolution" in the future.
There are two main reasons, why the development schedule could not be translated into action. At first the plan was too tight and I had not enough time every single feature would have required. And the second point dramatized that even more. I abstracted too much, what does not support fast prototyping. But it will help me in the future to add new functionality and content in shorter time and is essential for the flexibility in configuration and modding.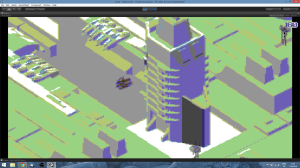 You can still track the progress of the game when you follow my updates on Twitter and Facebook. I hope that you enjoyed and will enjoy the insights in the development I gave and will still give.